MicroStrategy World 2020 took place in sunny Florida during the first week of February at the Universal Orlando Resort. One of this year's taglines, "Expect Epic," set the bar high for both vendors and participants. This highly anticipated analytics conference promised magic and professional growth with the mission of bringing the "Intelligent Enterprise to life."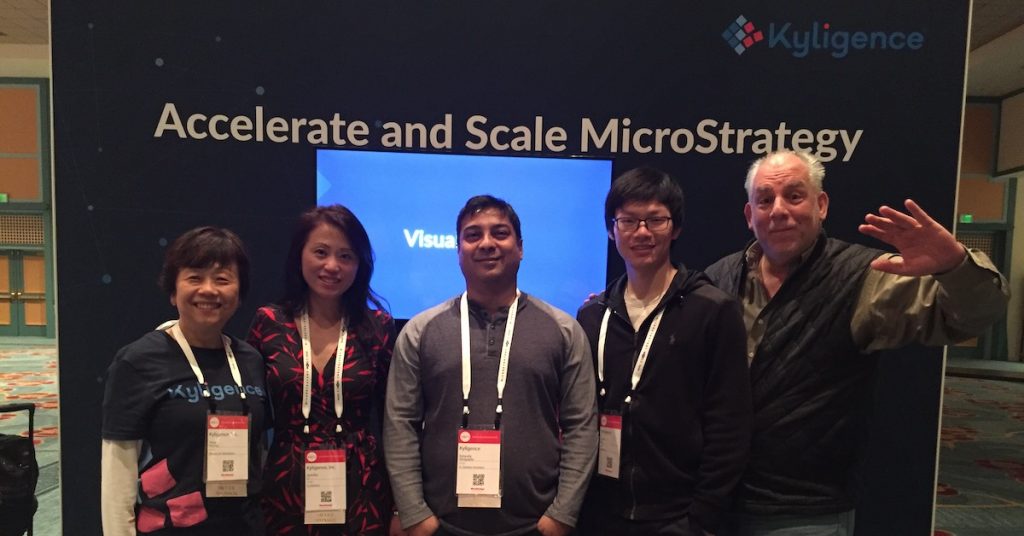 Kyligence @ MicroStrategy
Kyligence, a Silver Sponsor of this event and proud partner of MicroStrategy, sent Saswata Sengupta, Senior Solutions Architect, and Kaige Liu, Solutions Architect, to man the company's booth, answer customer questions, and engage with the crowd. Our booth received hundreds of visitors and, while some may have been initially drawn in by the free candy and t-shirts we offered, all left impressed with the scalability and performance of our products.
MicroStrategy has been around for over 30 years, so many of the visitors at this conference were longtime customers who have seen both their businesses and industries evolve rapidly in recent years. Along with this growth, however, the underlying data along with the analytics needs of these businesses have changed dramatically. Many are still happy with their MicroStrategy solution, but a growing number are looking for a solution that is adaptable to their current infrastructure and has the performance capability to process their growing volumes of data.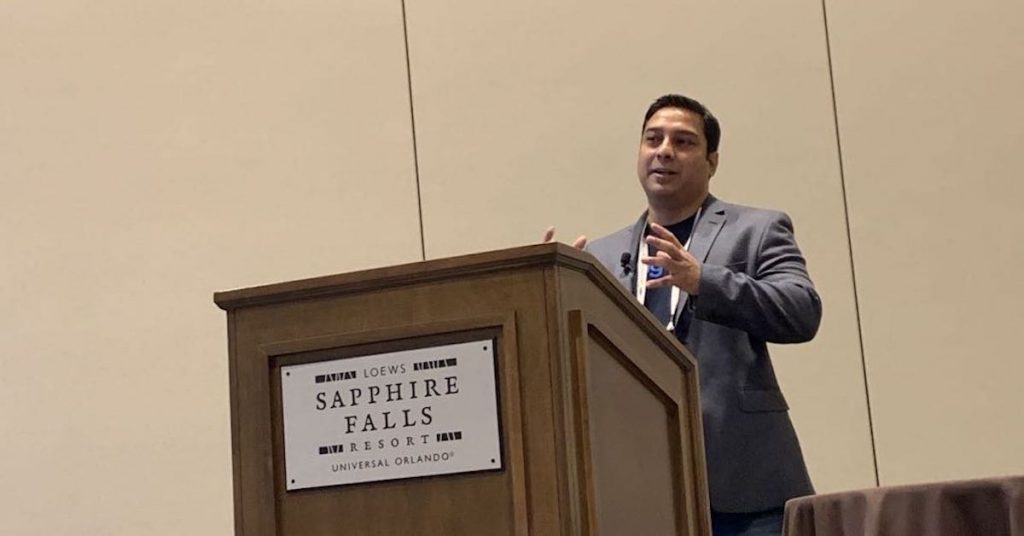 Saswata explained to conference attendees how Kyligence provides "that acceleration they are looking for when moving into a Big Data space from their traditional data center specific applications." Kyligence is a solution for many, including top-level executives looking to retain their investment in MicroStrategy while getting the same level of value from their data, even as their data size increases.
Most of the visitors to our booth were mature users of MicroStrategy but were new to Kyligence. According to Kaige, many were stunned to hear that we can "provide a sub-second response for Big Data with high concurrency," and, intrigued, stayed to discuss in detail the process behind our products and the implications for their specific use cases.
Saswata showed the participants that "we are the go-to solution for acceleration. We don't work in memory – we work directly in your data lake, whether that's Hadoop, AS3, or Azure Data Lake, and we provide a solution that is built on Kylin – it is tried and tested." The hook that kept folks talking once they had claimed their free goodies was the fact that "we can accelerate queries no matter the size of the dataset, whether it is 2MB or 2PB."
"Our acceleration layer will provide the same answer, no matter the size of the data, in less than a minute. We have a solution that is currently unmatched by competitors in performance, speed, and scale."
Saswata also led a session on our products, complete with a demonstration. The highly engaged audience stayed to talk more in-depth about traditional data warehouses vs. the Cloud and how our products can bridge the gaps in their existing infrastructures.
Saswata's Presentation at MicroStrategy World 2020
Performance was the word on everyone's mind, according to Kaige. He engaged with the hundreds of visitors who stopped at our booth and found that many of them were "seeking solutions that can help with their report performance." Traditional technology has begun to fail them when it comes to efficiently analyzing Big Data. These analysts "don't want to have to maintain a lot of different metrics, they want a single resource layer to reduce the resources and effort required to generate their reports." Luckily for them, "what they want is what we've got," a scalable and adaptable solution with high performance on datasets of any size.
Our team spoke to participants at every level, explaining exactly how our products solve the pain points they encounter in their day-to-day responsibilities. For data and reporting analysts who perform many ad-hoc queries, many of which can often not be answered through their existing models, Kyligence "dynamically adds those measures through our AI engine to make your queries faster so you can skip the bureaucracy."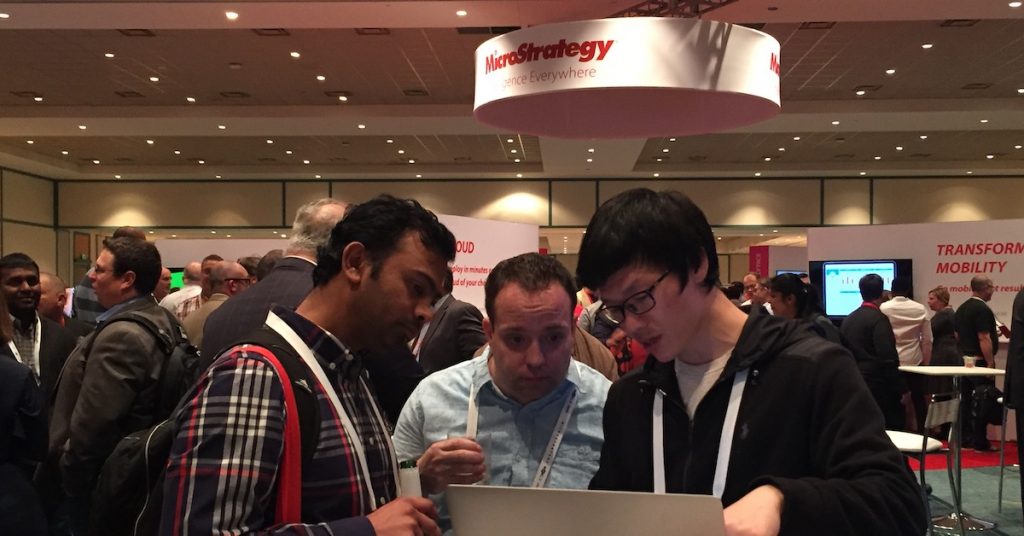 Saswata explained, "it adds those calculated measures within the model, within the data warehouse of the data lake, automatically for you." For architects, Saswata elaborated on our acceleration layer, "how we work on a distributed scale, not confined to a single node, and how we operate on a variety of data lakes and have adaptive schemas." Many found our products "attractive and interesting" because we "can connect to not only MicroStrategy but various BI tools through our semantic layer and MDX."
Kyligence excels in many areas, but when it comes to MDX, we really shine: "not only do we create the acceleration layer where you can use normal SQL, but you can also use MDX to connect to that data source to perform complicated calculations and analytics on top of it, and then export it to any BI tool. I think that's a great end-to-end solution if you are managing data, performing advanced analytics, and then exporting to third party tools." From analysts to executives, our products and message resonated with conference goers throughout the event.
One of the best things about events like this is the next-level communication opportunities. We were able to learn from our visitors, partners, and competitors, engage with guests on a highly technical level, diving in deep to the mechanisms that make our products stand out, and also identify new frontiers of customer challenges to solve. All of this knowledge and full-steam-ahead energy is then brought back to the team to guide and improve our product evolution as we strive to meet our customers' needs.


Get Started with MicroStrategy on Kyligence Today
Ready to take your MicroStrategy experience to the next level with Kyligence? Curious about what our products can do for your business? Then do what our product experts suggest: take a test drive. Reach out to our team with "your most complicated use case. We will take your schema, we can generate dummy data if you don't have data to provide, to take you on a test drive through the Cloud – the look and feel is going to be the same on-premises."
According to Saswata, "you can run queries, test the data, see the performance, check our semantic layer and integration with MDX, and decide for yourself. We will walk you through it and provide all the help and guidance you need to determine if this is the right kind of technology for you." Schedule a personalized 1:1 demonstration with an experienced team member or try Kyligence free for 30 days here.
You can also reach out to our team of Big Data analytics experts to learn more about accelerating your performance.



About the Author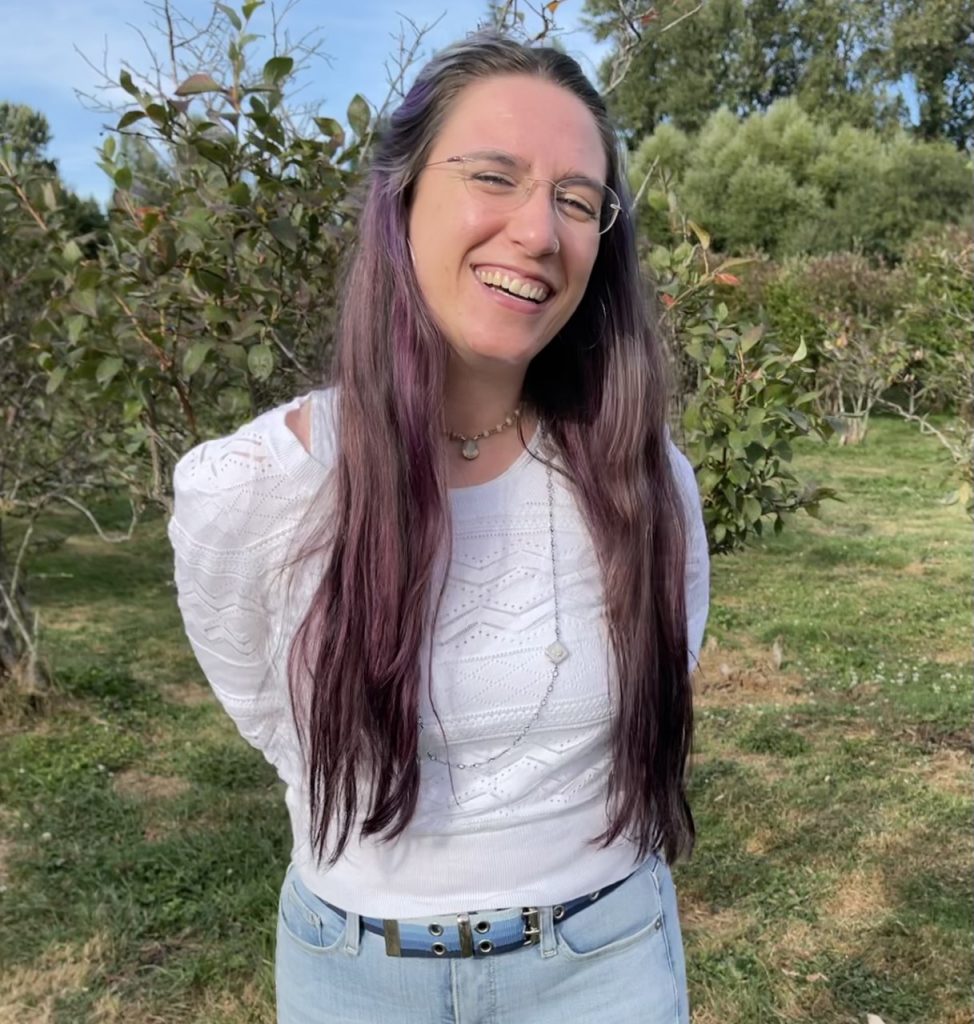 Samantha Berlant is the Marketing Communications Manager at Kyligence and a big fan of AI, machine learning, and science-fiction. She spent several years leading content analytics projects at Facebook and Instagram and has been a writer and editor for over a decade. Samantha believes in the power of accessible data and her favorite Star Trek character is, coincidently, Data.