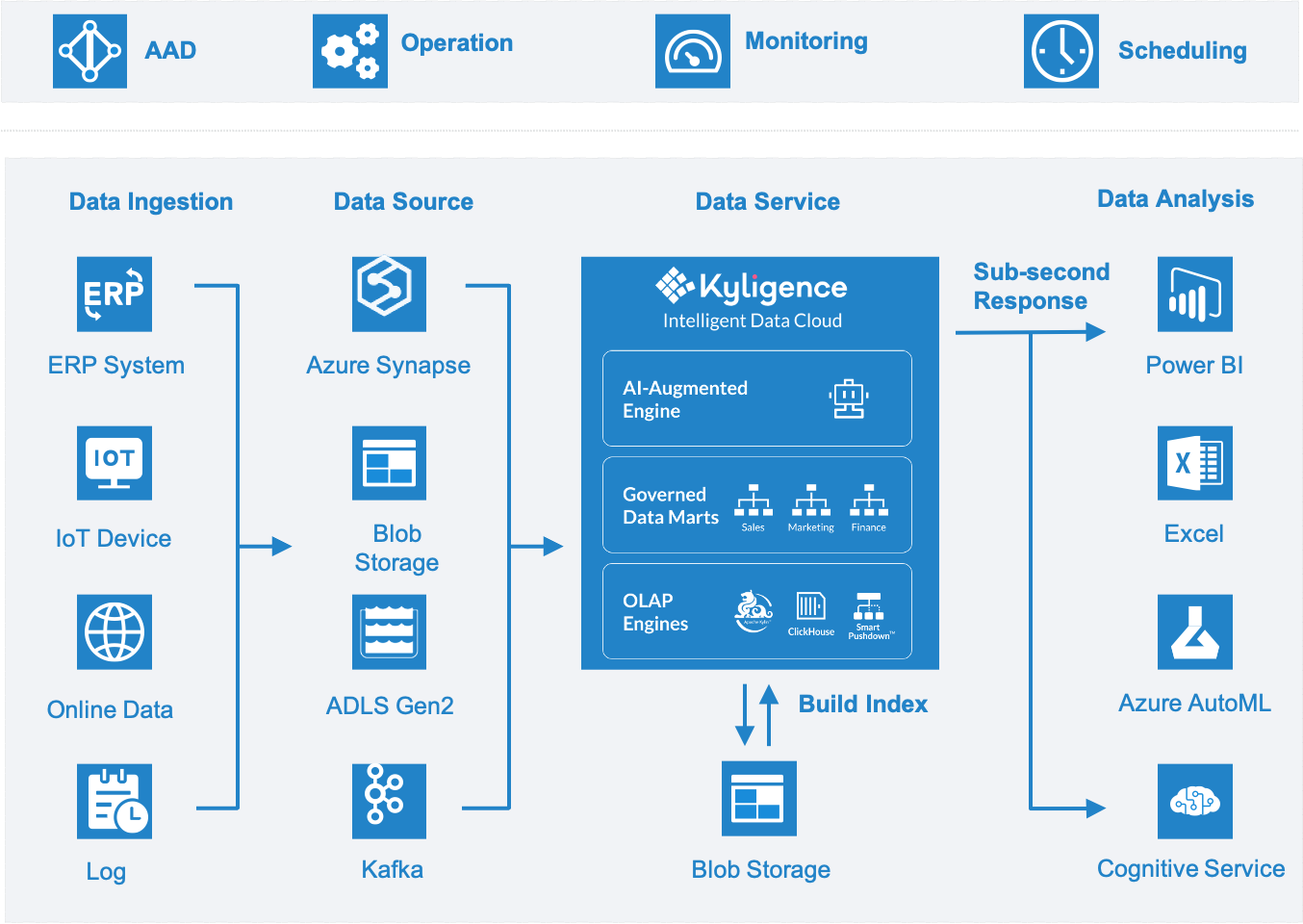 Build Kyligence intelligence into your Azure analytics
Let Azure build your infrastructure – the data lakes, the object storage, the distributed computing – let Kyligence build intelligence into your Azure analytics with integrated support for Azure Active Directory (AAD) permission management, ARM, and other resource management methods to form a seamless data analysis service. 
Using cloud native techniques such as storage/computing separation provides high-efficiency insight creation from massive amounts of data.
AI-augmented semantic modeling based on user behavior automatically optimizes data models and helps business personnel realize timely business decisions.