Welcome to Cloud Analytics News, an industry newsletter devoted to big data analytics technology in the cloud, presented by Kyligence. Each month, Cloud Analytics News will share the important news on Apache Kylin, Kyligence Cloud, and related technologies. In this edition, we cover Apache Kylin 101, Kyligence Cloud 4 on Azure Marketplace, a discussion of the Kylin/Kyligence approach of precomputation versus data virtualization, and more.
 

---

Apache Kylin 101
Developers and application architects who are new to the Apache Kylin world should check out this educational webinar called Apache Kylin 101, delivered by Kylin committer Kaige Liu of Kyligence.

Kyligence Cloud 4 Overview Webinar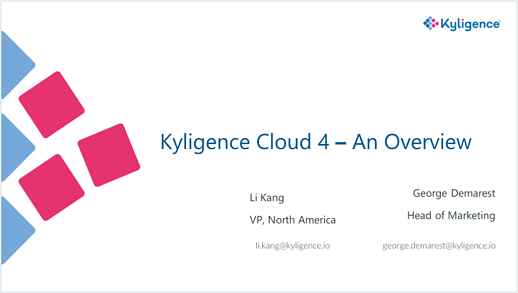 Kyligence presented one of its most popular BrightTALK webinars to date that provides an overview of the latest release of Kyligence Cloud. View the webinar.



Upcoming Webinars

Kyligence "Cubes to Clouds" Campaign Begins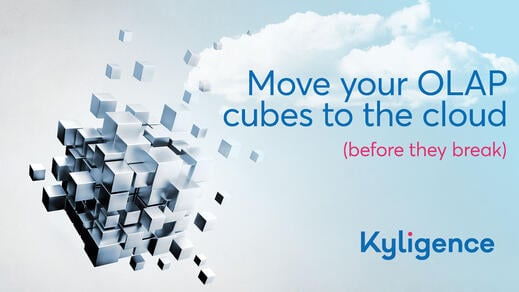 Kyligence is the ideal platform for moving legacy OLAP data to the cloud. So we've recently begun promoting this capability as a digital campaign. Get more information here.


New Blog: Precomputation or Data Virtualization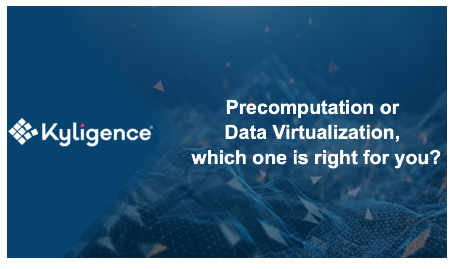 VP of North America Li Kang wrote a blog explaining the differences between the Kylin/Kyligence precomputation approach and data virtualization solutions. Read the blog or view the upcoming webinar.


Get out the vote!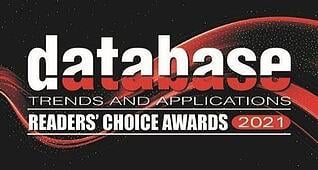 Kyligence Cloud has been nominated for a Database Trends and Applications Readers Choice Award for Big Data Analytics Solution in 2021. We'd appreciate it if you would vote here. Voting ends May 7.

Kyligence Cloud 4 on Azure Marketplace

Kyligence has delivered Kyligence Cloud as a transactable solution on the Microsoft Azure Marketplace. This simplifies the purchase and billing process enabling customers to bundle Kyligence with Azure without leaving the Azure portal.  


Cloud Analytics Resources 
---

About Kyligence
Founded by the creators of Apache Kylin, Kyligence provides an intelligent analytics performance layer that sits between data sources (data warehouses, data lakes, cloud storage) and analytics users, making data marts and other analytics middleware unnecessary. The result is sub-second query response times for BI, SQL, OLAP, and Excel users against very large datasets. Kyligence also features an AI-augmented learning engine to ensure peak performance and vastly simplified data modeling.
Kyligence is headquartered in San Jose, CA. Investors include Redpoint Ventures, Coatue, Cisco, China Broadband Capital, Shunwei Capital, and Eight Roads Ventures (the proprietary investment arm of Fidelity International Limited). Kyligence serves a global customer base that includes AppZen, McDonald's, L'OREAL, Xactly, China Merchants Bank, and Huawei.