Welcome to Cloud Analytics News, an industry newsletter devoted to big data analytics technology in the cloud, presented by Kyligence. Each month, Cloud Analytics News will share the important news on Apache Kylin, Kyligence Cloud, and related technologies. In this edition, we cover Analytic Warehouse, SSAS in the cloud, accelerated analysis on Microsoft Azure, and more.


Kyligence News and Highlights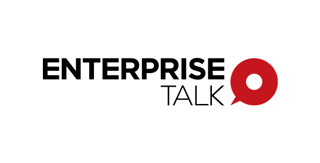 Kyligence CEO Luke Han answers questions on Analytics Warehouse and its Impact on Today's Analytics Operations
"When unified analytics has progressed to the point where citizen data scientists are not troubled by the unknown unknowns of data analytics, we will know that we have reached a new level of digital transformation that many are striving for," says Luke Han, Co-Founder and CEO of Kyligence in an exclusive interview with EnterpriseTalk.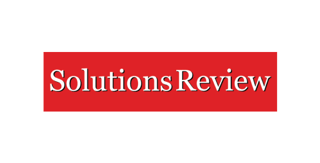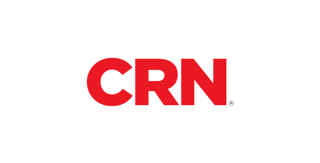 Kyligence named Emerging Big Data Vendor To Know In 2021 by CRN

Kyligence named 2021 CRN Solutions Review Emerging IT Vendors

Cloud Analytics Resources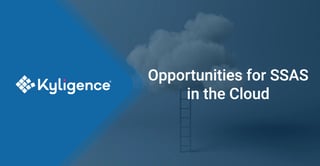 Blog: Opportunities for SSAS in the Cloud
SSAS has many excellent features that have made it an ideal choice for many traditional business intelligence solutions. But it has faced increasing challenges in the era of big data.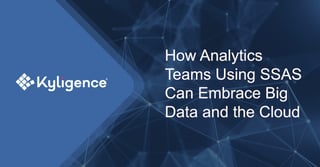 Webinar: How Analytics Teams Using SSAS Can Embrace Big Data and the Cloud
Unburden yourself from the limitations of SSAS, without losing the capabilities you rely on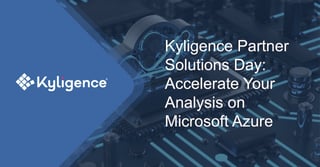 Webinar: Accelerate Your Analysis on Microsoft Azure
Learn how Kyligence can be combined with Microsoft solutions like Azure Synapse, Power BI, and Excel to dramatically accelerate your analytics on any volume of data.




Upcoming Webinars - Save Your Seat